Working With Investor Buyers with Mike Nelson

This presentation will provide an introduction to the business of buying and selling rental houses and also adding brokerage income to your property management income.
NARPM® Works for You
The National Association of Residential Property Managers (NARPM®) is an association of real estate professionals who know first-hand the unique problems and challenges of managing single-family and small residential properties. We provide our members with the education, classes, information, support, networks, and growth they need to succeed.
---
Message from the President
Peers: 
2019 is the year that NARPM Tampa Bay exceeds expectations. And as your elected President, it is my honor and duty to steer our organization to new horizons. I look forward to building relationships with each of you, implementing new technology so your Board is more accessible, and helping your amazing chapter grow. I am committed to excellence and I ask the same of you. Please join me in these next 2 years by investing a little bit of your time, maybe a couple talents, and even a few treasurers
If you could get all the people in an organization rowing in the same direction, you could dominate any industry, in any market, against any competition, at any time.
– Patrick Lencioni
Now, let's go dominate, together!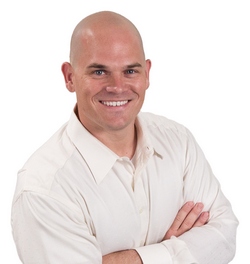 Daniel Rothrock
2019 NARPM Tampa Bay President
president@tampabay.narpm.org
About Tampa Bay Chapter of NARPM®
Welcome to the Tampa Bay Chapter of NARPM
The National Association of Residential Property Managers is proud of its world wide recognition. But more importantly, our organization is grass roots with local chapters that understand the local rental market.
The Tampa Bay Chapter serves the Suncoast of Florida, Pinellas & Hillsborough Counties.
Our members are proud to display the NARPM logo as a mark of excellence and a sign of their dedication to providing superior professional property management services.
If you own or are thinking of owning property as an investment, you need a professional property manager. Laws that relate to operating rental property include federal, state and local government regulations which may change without your being made aware of the change. It is therefore possible to find yourself in litigation faster that a streaking space shuttle. Having a professional run your day to day operations will make you more money, enhance the value of your property and will give you peace of mind. Let a NARPM Member go to work for you today.
DOWNLOAD THE PDF EVENT POSTCARD
---
2020 AFFILIATE OPPORTUNITIES
Be our partner in supporting local entrepreneurship, have fun, and grow your business!
---
BECOME A MEMBER OF NARPM
If you are a property manager in our local area or are just curious to learn more about our industry we encourage you to join us at one of our monthly meetings. We would also be delighted if you joined NARPM and our local chapter as a member.
Questions?  Please call 813-658-8210 
---
SIGN UP FOR OUR EMAIL NEWS
Receive email notices and important information on meetings and events delivered to your inbox. 
---
SIGN UP FOR TEXT REMINDERS!
NARPM Tampa Bay is now inviting you to sign up for reminders of our meetings, special events, or announcements.
---
REVIEWS
"I just wanted to drop you a note to let you know how much my colleagues and I enjoyed the Fair Housing luncheon last week. It was our very first NARPM meeting and certainly not our last. We were very impressed by the way the group presented itself, and we were blown away by the guest speaker, Mark Esparza. He was extremely informative, entertaining and interesting—what a goldmine of information. We could have listed to him all day.

Just wanted to share some feedback. I've heard hundreds of speakers at numerous meetings and events over my 20+ year career, and I can tell you Mark Esparza definitely falls into the A+ category of speakers."

Thank you.

LISA HYDE FERICH