Date/Time
Date(s) - Aug 17, 2017
11:30 am - 1:30 pm
Location
Bahama Breeze
Categories
Presented by Jim Roman
How long could your business run without you? Would it continue to grow?
These are questions that many business owners fail to ask themselves until it is too late. Creating a business that doesn't fully depend on its owner should be a goal of most business owners, not only because it makes the business more valuable, but because it gives its owner a life.
WHAT IS THIS TRAINING ABOUT?
If you're like most business owners, you started a business because you thought it would give you more control over your life and your family's future-it would give you freedom to do what you want, when you wanted and make the money you always dreamed of, all the while building a legacy for your family.
Unfortunately, most owners find themselves working harder than ever before and have less time than they could have ever imagined. Without them, their business-no matter how profitable- cannot survive and is essentially worthless.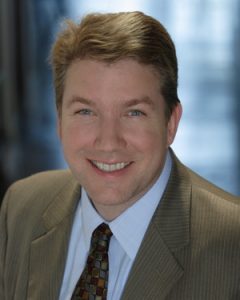 Jim Roman, founder and CEO of Business Owners Institute is a highly respected Business Development expert that specializes in helping Associations to increase the VALUE of their membership so they can GROW their membership.
Jim understands the struggles an association faces as they seek to portray their value in an overcrowded market and remain relevant to its members in a constantly changing environment.  He is well known for his role in building a regional membership organization from zero members to 1600 members in a few short years in a market that has never heard of his organization and only knowing three people. He has since then been consulting Association Executives on how they can achieve the same kind of growth. He does this not by having them SELL more, but by increasing their value to the members so that they become "Indispensable." He likes to say, "It's not about how many people you sell, but rather how many people you serve."
He has worked with Associations such as NARPM®, ACEC, VPMA, IREM Chesterfield Chamber of Commerce and BNI to name a few.
In Jim's spare time he travels around country speaking on
"
Being Indispensable – Increasing the VALUE of your Membership" and
 "
How to Build a Business that can THRIVE and SURVIVE Without You" 
WHEN
Thursday, August 17, 2017
WHERE
Bahama Breeze
3045 N. Rocky Point Dr. E
Tampa, FL  33607
COST
NARPM Members: $30
NARPM Affiliates: $30
Non-Members: $40
Online registration deadline. 
Monday, August 14, 2017 at 5:00pm.  
$10 late fee after, and at the door. 
THANKS TO OUR MEETING SPONSOR